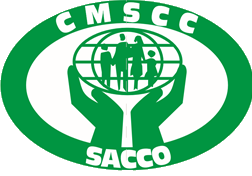 ESTABLISHMENT OF SACCO
The Chief Executive Officer in 2010 attended the ACCOSCA SACCO Leadership Forum In South Africa, from this conference the Chief Executive Officer saw it fit to introduce Saving and Credit Cooperative (SACCO) to the already established Cooperative. CACU was Agricultural and Marketing Supply Cooperative. Its Core business was to supply farmers with Agricultural inputs and market the output. The Funding for the agricultural input was very difficult to come by hence the need for establishing SACCOs. The Board and management saw it fit to establish Savings and Credit Cooperatives (SACCOs) within our agricultural cooperatives. This is a financial cooperative owned by members and run by members through pooling their savings and other resources for the purposes of funding their agricultural activities.
CACU has a membership of 15000 original. From the 15000 members 5000 joined the SACCO at registration. On registration 60% of the members contributed US$50.00 to the core capital. Each member pays $5.00 per month as a compulsory saving and some member are contributing up to US$100.00 per month
The SACCO is managed by a Board which is elected by the Members on a delegate basis. The Board in turn appoints the management that manages the cooperative affairs on a day to day, which is led by the Chief Executive Officer. The General Secretary supervises the Chief Executive in terms of the Cooperative Act chapter 24:05 and the By-laws.
VISION
To make financial services universally available, promote poverty alleviation through development of a strong sustainable economic infrastructure using financial sound market mechanism which will translate to a world class financial institution.
MISSION
Our mission is to empower members through saving, credit and investment opportunities to enable them achieve financial independence
Objectives
To promote the economic interest of its members in accordance with the cooperative principles.

To promote thrift among its members by affording them an opportunity for accumulating their savings, and create thereby, a source from which loan can be made to them exclusively, at a fair and reasonable rate of interest, and to provide the opportunity to use and control their money for the mutual benefit.

To raise funds by accepting deposits and by contracting for loans from members upto a maximum amount fixed by the General Meeting.

To lend money to members for any purpose directly concerned

with their economic development on such terms and with such surety as shall be provided by the Society's policies and procedures set by the Management Committee and approved by the General members

and guided by society's financial capacity

To focus on poor, low income and deprived people of the community, especially women who have no accessibility to any financial institutions

Provide opportunities to people to organize service collectively by pooling their resource without depending upon the government and other agencies.

To seek participation of members without any kind of social, racial, political or religious discrimination

To provide education, training and information to develop our members as well as our staff

To enhance women's participation and decision in policy making processes at all levels

To do all such things, as are incidental to or necessary for the attainment of any or all objects for the society
Motto
Secure your finance freedom now
Sacco Slogan
Future solutions now!
Core Values
Self help – we believe in helping people to help themselves to grow and achieve economic and social independence

Self responsibility- we take responsibility for and encourage our members to be responsible for their actions

Equality- all members are equal in CACU SACCO, irrespective of their monetary standing

Equity- we conduct our business in fair and unbiased way

Democracy- our members have a say in the way we run our businesses

Solidarity – we share interests and common purposes with our members and other cooperatives

Reliable

Innovative
Our Ethical Value
Openness- in a constantly evolving economy and society, openness in work structure and working methodologies are important means for self-discovery
Honesty- we are honest about what we do and the way we do it
Social responsibility – we encourage members to take responsibility for their own community and work together to improve it
Membership
The CACU membership comprises rural small scale farmers, teachers, small business people and other members from the Community. Our SACCO is Community based SACCO. Our members are divided into two groups, that is group A is the farmers and Group B Compose of any other who is not farmer. CACU Agricultural and Marketing Cooperative membership was strictly farmers. After we established the SACCO we have since opened common bond.
Our Membership has now grown to SACCO 15000 members. 60% of the members are farmers and 40% are other members from the community.
The Society upholds and Practice the Cooperative principles of voluntary and open members, democratic members control, economic participation by members, Education and training, autonomy independence and concern for the community. Members access all the service offered by the Union, also participate in decision making of the Union, and earn returns on investment through divided and interest on savings. The members also enjoy the right to Vote and are elected to Union leadership of the UNION. The SACCO is now financing the agricultural activities in the Agricultural and Marketing Supply Cooperative
Governance
The Governance of the Union is invested in the delegate system. The 10 PROVINCES is the geographical area where the members come from represents the delegates. Each PROVINCE sent 200 people to represent them at the Annual General meeting. From these PROVINCES representation a 9 board member is elected on a retiring basis. 3 members retire from the Board every year and are eligible for reelection for next term office. Their term office is 3 years. The SACCO has adopted the affirmative policy of electing ladies in their board. They are going to implement this resolution at their 2014 Annual General meeting. Currently the board consists of nine men.
The Board set out the strategic direction and management is led by the Chief Executive who runs the Cooperative and the Sacco operations.